LITTLE BIG TOWN CONFESSIONS ~ NEVER HAVE I EVER
Little Big Town just launched their own wine, 4 Cellars, so they seemed very game to take part in "Entertainment Tonight's "Interviews Under the Influence" series.
During the appearance they played a game of "Never Have I Ever, and made some pretty funny confessions. For example, Phillip Sweet was once kicked out of a bar, although he insisted it wasn't his fault and he was "guilty by association." Meanwhile the whole band got kicked out of a casino along with Blake Shelton and Zac Brown because it was a dry casino and they decided to drink in their dressing room after a show.
Karen Fairchild shared that Kimberly Schlapman has only had two shots of tequila ever, but she shared one with Kenny Rogers and one with Matthew McConaughey, and Kimberly also admitted to an awkward encounter with Dolly Parton, saying she fell into her lap when meeting her.
Kimberly shared that they've written a ridiculous song while drunk, noting that they are often "silly" and "a little raunchy," although they all say they were pretty buzzed when they wrote "Live Forever," calling it a "fun time."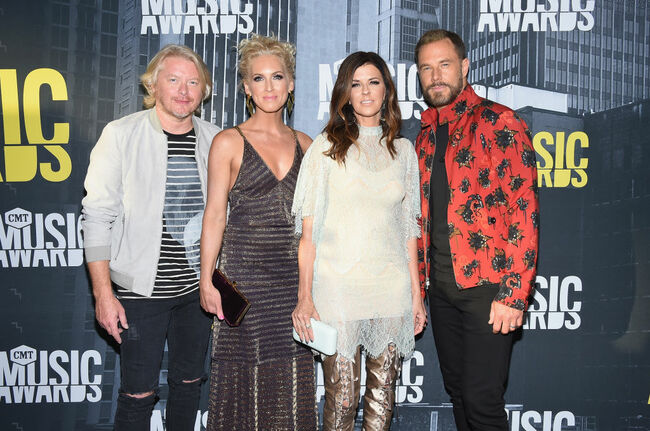 Katheryn Foxx
Want to know more about Katheryn Foxx? Get their official bio, social pages & articles on 96.5 FM Kiss Country!
Read more