First Confirmed U.S. Case Of Coronavirus Reported In Washington State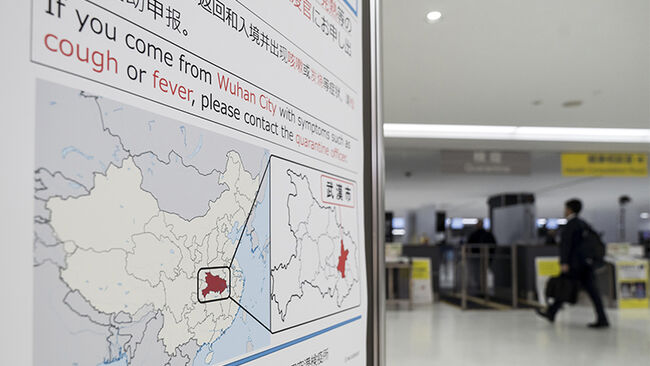 A deadly new virus that has killed at least six people and left roughly 300 people sick in China has made its way to the United States. Officials with the Centers for Disease Control and Prevention confirmed the first case of coronavirus in a patient in Washington State.
The virus, which is in the same family as the common cold and SARS, usually spreads between animals but has recently spread to humans. The virus is mutating and can now spread from person to person, leaving health officials concerned.
Authorities have traced the outbreak to a seafood and live-animal market in the Chinese city of Wuhan. The patient in Washington recently returned from a trip to Wuhan but did not visit the market in question or know anyone who had the virus. Officials are trying to determine exactly how he contracted the virus. He is in stable condition and is being kept in isolation as a precaution.
"Information is rapidly evolving. We hope over the coming days the situation will become clear," said Dr. Nancy Messonnier, director of the National Center for Immunization and Respiratory Diseases.
In response to the outbreak, officials began screening for the virus at airports in New York, San Francisco and Los Angeles on January 17. Authorities said the patient entered the U.S. before the screening procedures were implemented and did not show any signs of the virus when he arrived. Health officials said they plan to start screening passengers in Chicago and Atlanta as well.
Photo: Getty Images