Delta to Give Workers a Total of $1.6 Billion in Bonuses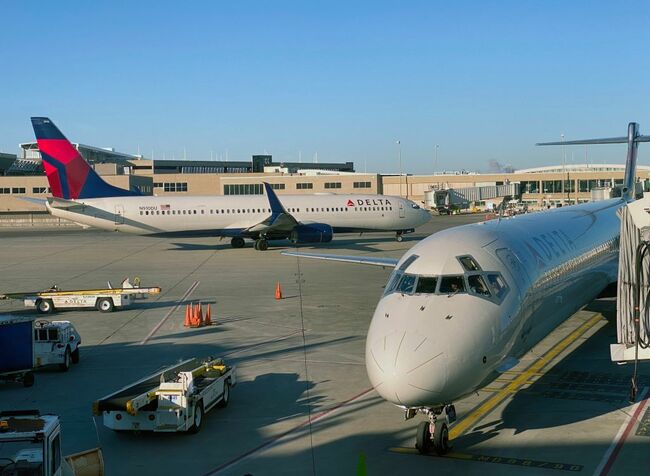 If you see Delta Air Lines employees smiling a little more than usual on your next flight, it might be because of news dropped by Delta CEO Ed Bastain on Monday. The airline said it plans to pay out a record $1.6 billion in profit sharing to its employees this years - about the equivalent to around two months' salary for the average employee.
More than 90,000 employees of Delta will receive the bonus payment on Valentine's Day during the company's annual profit sharing celebration. This is the sixth year the airline has paid out more than $1 billion in profit sharing payments to employees.
"For years, I would get beaten up by Wall Street. They thought the profits were theirs, and 'Why are you giving the profits away to the employees?'" Bastian said during remarks Monday at a Cobb Chamber event at the Roxy Theatre, The Atlanta-Journal Constitution reported. "Wall Street has actually come full circle, and they realize that Delta is the most awarded airline in the world because of its employees."
Last year, Delta paid out $1.3 billion in bonuses to its employees. In 2018 and 2017, it was $1.1 billion. This year's payout surpasses a previous record set by Delta when they paid out $1.5 billion to employees in 2015.
Delta also expects to add an additional 6,000 to 7,000 employees this year with a total of around 25,000 over the next three or four years.
Bastian, 62, was named CEO of Delta in 2016. The news of the record-setting payout comes just days after four teachers filed a lawsuit against the airline for negligence after a plane bound for China was forced to make an emergency landing at LAX and began to dump jet fuel over a Los Angeles schoolyard and buildings.
Photo: Getty Images